Already well established as a global leader for liquid-, cell-and sample-handling products, Eppendorf entered the bioprocess market in 2007 through the acquisition of New Brunswick™ Scientific.
This strategic move not only added 70 years of New Brunswick experience with autoclavable and sterilizable-in-place fermentors and bioreactors, it also allowed Eppendorf to add an array of lab products such as shakers, freezers, and incubators to its already comprehensive portfolio of products.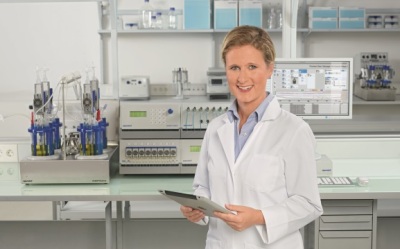 In 2012, Eppendorf further expanded its bioprocess expertise and product offerings by acquiring DASGIP®, a pioneer in the development and production of benchtop and small scale parallel bioreactors, and information technology (IT) systems. Ideally-suited for high throughput and process development work, the DASGIP portfolio expanded the Eppendorf bioprocess portfolio to a level unrivaled by the competition.
With a comprehensive offering of single-use and traditional products for the growth of mammalian, microbial, insect, plant and algae cells, and workingvolumes of 60 mL –2400 L, the Eppendorf bioprocess portfolio can satisfy the demands of process development through production.
Seamlessly progress from R&D to large scale production – all from one source: Eppendorf.
The bioprocess product lines include
The compact mini bioreactor system DASbox®, available with single-use and glass vessels
Parallel benchtop bioreactor systems for accelerated process development
Autoclavable benchtop glass bioreactors and fermentors
Sterilize-in-Place (SIP) solutions in pilot and production scale
Scalable single-use solutions from 65 mL to 40 L working volume
Comprehensive data & information management and advanced software solutions supporting QbD-driven process development and DoE
Contact:
Eppendorf AG
Biprocess Center Europe
Rudolf-Schulten-Str. 5
52428 Juelich
Germany