The exhibition, integrated in the 3D Cell Culture 2014 conference, is a showcase for new technologies, products and services in the 3D cell culture field.
Conditions and Registration for Exhibition & Sponsoring
The charge for the standard exhibition package (stand space 6 sqm) is EUR 1,300 (plus 19% VAT). As stand space is limited, the distribution is based on the principle "First come, first served".
Detailed information is given in the Exhibiting and Sponsoring Guide

(617 kB)
Interested? Please use this Exhibition and Sponsoring Registration Form

(123 kB)
The Exhibition is fully booked!
Registered exhibitors (as of 21 May 2014)
AMS Biotechnology (Europe) Limited, Abingdon/UK

---
CELLEC Biotek AG, Basel/CH

---
---
---
CellTool GmbH, Bernried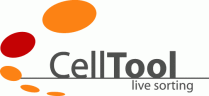 ---
Cellular Dynamics International, Madison, WI/USA
---
CYTOO SA, Grenoble/F
---
Epithelix SàRL, Plan-Les Quates/CH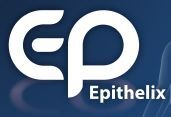 ---
Essen BioScience Ltd., Welwyn Garden City/UK

---
FMC BioPolymer SA/Novamatrix, Sandvika/N

---
---
InSCREENex GmbH, Braunschweig/D

---
InSphero Europe GmbH, Waldshut/D

---
---
---
Mimetas BV, Leiden/NL

---
NMI, Reutlingen/D
---
OcellO B.V., Leiden/NL
---
Oncotest GmbH, Freiburg/D

---
Presens Precision Sensing GmbH, Regensburg/D

---
PRIMACYT Cell Culture Technology GmbH, Schwerin/D

---
Promega GmbH, Mannheim/D

---
---
Sysmex Suisse AG, Horgen/CH
---
---
TECOmedical AG, Sissach/CH

---
The Electrospinning Company Ltd., Didcot/UK

---
Thermo Fisher Scientific, Langenselbold/D
---
UPM-Kymmene Oyj, Helsinki/FIN