As organisers of the International Conference on Desalination for the Green Hydrogen Economy (ICDH), DECHEMA and the European Desalination Society (EDS) are bringing together representatives of the green hydrogen and desalination industry for the first time.
Green hydrogen is seen as an important energy carrier of the future. However, the best prerequisites for production are usually found in countries where water resources are scarce or subject to use conflicts, so desalination of seawater offers a way out of potential resource conflicts.
The conference is located at the intersection of the two industries and will provide an excellent opportunity for sharing and networking through numerous presentations, workshops and panel discussions.
Topics, the conference covers include - but not exclusively:
Economics of desalination and hydrogen production
Energy food nexus
Market development
Overcoming the water challenge of green hydrogen production
Policy development
Specific regional aspects of desalination and hydrogen production
Storage and infrastructure
Water, energy and emissions management

The conference is a cooperation of DECHEMA and EDS (European Desalination Society)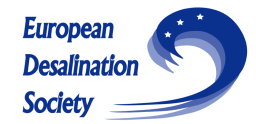 (EDS contact: Tracey Nolan-Shaw)